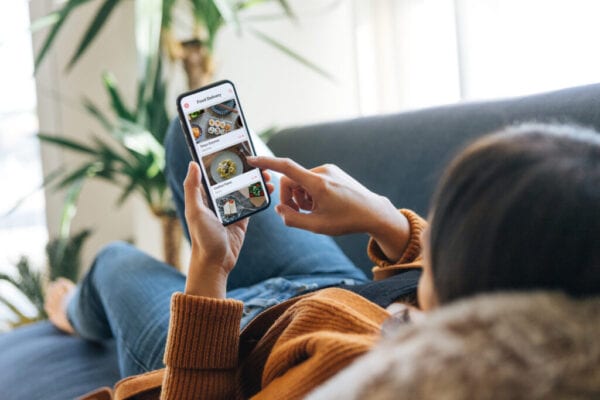 One of the most challenging tasks in designing your home interiors is choosing the perfect colors, am I right? Whether it's coordinating a new color with an existing color in your home, or it's finding an all-new color palette. Choosing colors can be fun if you have the eye or the tools to help you. Here are 10 iPhone apps that will help make the color choosing process easier. From color picking, to paint choices, here are a few that will simplify your life tremendously!
1.) CliqCliq Colors: Rating: 4 Stars, $2.99: If you're trying to figure out how the colors in your existing room will pair up with other colors, CliqCliq is your answer.  Take photos of your room with your iPhone and then the application will convert the color into RGB, HSB, and CMYK and floating-point scales. Great for DIY'ers and graphic designers or developers. No more guessing, what color is in your favorite artwork!
2.) Color Expert: Rating 4.5 Stars, $9.99: For those of you that want to find the exact Pantone number of colors, this app is for you. Take a picture, find color palettes, flip through a swatch book, and find shades of Pantone at your fingertips. Especially helpful for designers and those that need specific Pantone colors for graphics, fabrics, and interiors.
3.) Ben Color Capture: Rating 3 Stars, FREE: Are you trying to find the perfect Benjamin Moore color to match your new bedding? Take a picture, find the Benjamin Moore color that best matches it, and use your iPhone's GPS to locate the closest dealer. Save your color swatches to use later, and this app will even find color-coordinated colors with the shake of the phone.
4.) ColorSnap: Rating, 3 Stars, FREE:  Ever wish you had some advice from a color expert when choosing colors for your home? This iPhone app from Sherwin Williams has 'ask' features to give you color inspiration information, as well as upload your real-life photos. Want to share your color ideas with a friend? Facebook and email options and a store locator are great features of this app.
5.) Paint Tester: Don't want to take the plunge of painting your walls, only to be sadly disappointed? The Paint Tester app allows you to upload a photo of a well-lit room, and then the paint bucket tool allows you to paint the walls in your chosen color. The app also helps you pick multiple colors to test out accent walls.
6.)  addDecor: Rating 2 Stars, $3.99: If you've ever had to carry around a paint swatch fan deck, you know how bulky and inconvenient they can be. Add Decor allows you to carry a multitude of colors in your iPhone for quick and simple color inspiration. Create simple sample boards by sorting colors, categories, finishes, and furniture to reference back at a later time. Perfect color ideas without searching for a long time!
7.) Home Interiors Ideas: Rated 3.5 Stars, $0.99: If you need real-life inspiration photos of home interiors, this iPhone app is exactly what you've been looking for. If you know you like yellow, but can't imagine what shade of yellow, Home Interiors Ideas has an extensive library of images to help you clearly visualize the look you want to achieve. This app was recommended by Apple as New and Noteworthy.
8.) PaintingWalls Pro: Rated 2.5 Stars, $1.99: Download pictures of your space and quickly 'tap' the available color palette for previews of how your walls will look. Quick use of finger tool, or for more defined strokes, use the wand tool. Create colors with the new picker and save changes to come back and work on at a later time. Great for beginners and quick color simulations of a space.
9.) Color Change: Rated 2.5 Stars, $0.99: The perfect color app for determining colors for a room, colors in a picture, or even colors in a photo! This all in one app is ideal for DIY'ers, designers, and photo enthusiast. The app allows you to manipulate dark and light images as well as set the hue, saturation, and brightness with the convenient slider. Color blending allows the user to preserve shadows from the original image for more photorealism.
10.)  myPANTONE: Rated 3.5 Stars, $9.99: The original Pantone manufacturer has come up with their very own app. Take pictures of your current space or inspiration. Cross-reference Pantone color libraries, and compare with Pantone Fashion + Home, and numerous Pantone color guides. The original Pantone iPhone app is ideal for those who need specific needs for matching and coordinating Pantone libraries. Perfect for Fashion, Graphics, and Interior Designers.
Just when you thought picking colors was going to be difficult! These 10 iPhone apps will help give you inspiration, choose color combinations and save them to show to your designer or home improvement store. Send to your friends for advice, and share on your social networks, these iPhone apps will help you find the perfect colors for your home!