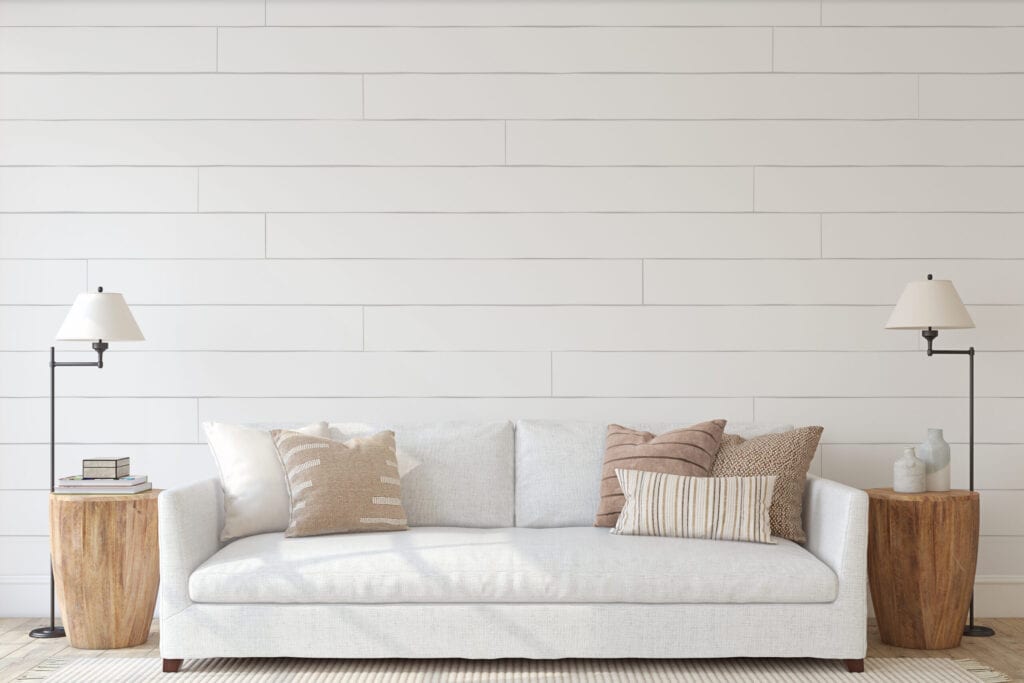 There's a reason shiplap has been a fixture on the interior design scene for a while. There's just something about this material that brings a clean and desirable look to any space. Plus, it fits nearly any design that you could dream up. Don't believe us? Keep scrolling. These shiplap ideas are so eye-catching they'll have you channeling your inner Joanna Gaines in no time.
What to consider before putting shiplap on the walls
Shiplap as a finished product looks great, but it's not the simplest project in the world to undertake. With that in mind, we've listed a few considerations for you to mull over before you go about trying to recreate these looks yourself. They are as follows:
Board Type: Not all boards are created equal. There's real shiplap, which can be found in older homes and lumber yards but is very expensive to buy. Then there are tongue and groove boards, which fit together as the name suggests and can be purchased at your local home improvement store. Or you can consider plywood, which is the most affordable option but lacks some of the detailing found in other options.
Gap Size: Traditional wisdom states that you should leave a gap the size of a nickel in between boards. However, you can use spacers from a local home improvement store to shorten or widen the gap as you see fit.
Paint Color: Not all shiplap has to be white. Think about painting it a dramatic color to make a big statement, especially if you're using it as an accent wall or focal point.
Pro vs. DIY: Putting up shiplap is no easy task. It requires cutting boards to size, making sure they're level and accounting for corners. It's up to you to decide if you're up for the task or you'd rather bring in the pros.
Check out these 12 shiplap ideas: