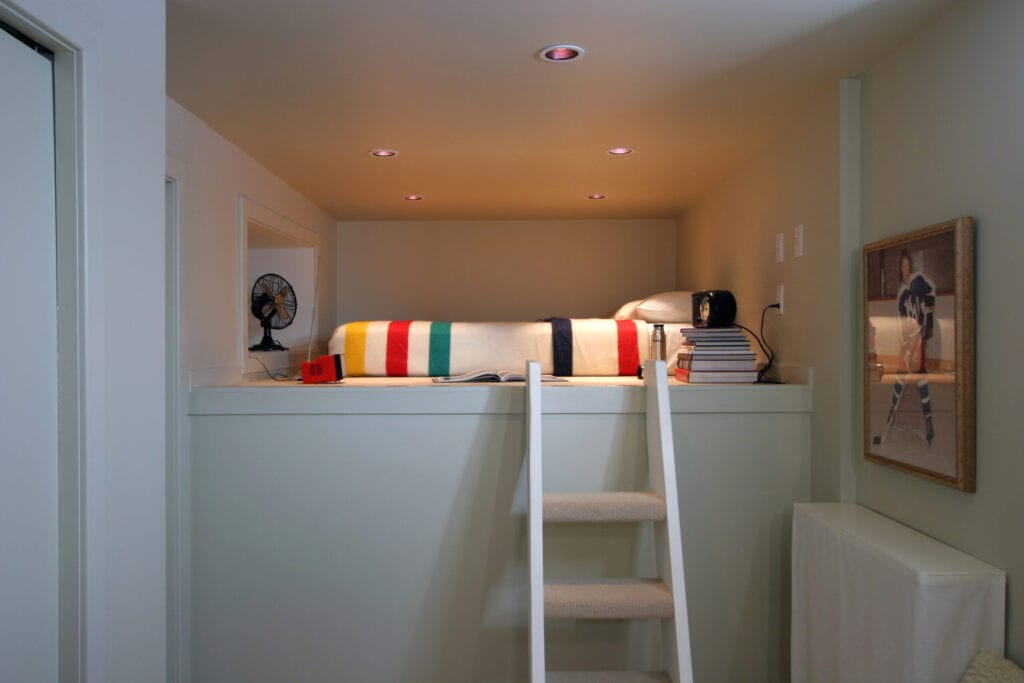 Coming up with teen boy bedroom ideas can feel like an impossible task. Many teens are reluctant to give feedback, and it's always difficult to toe the line between a cool bedroom or one that's too cheesy. While searching for boys' room decor, try to keep your son's interests top of mind. Even if they're reluctant to help, they'll want a room that feels like a sanctuary and includes styles they enjoy the most.
If you're stuck in the design process, consider some of the boys' bedroom ideas below. You can mix and match ideas as needed and include as much personal style as you want. These 17 design ideas can be a great starting point for creating an ideal bedroom for your teen boy.
17 Teen Boy Bedroom Ideas
1. Loft space
A loft space within your teen's bedroom opens up the room for more storage while also creating the feel of a micro-apartment. To create a loft space, all you need is a simple, raised loft bed. Under the bed, you can create a space for working, relaxing, gaming, and more.
2. Bedroom accent wall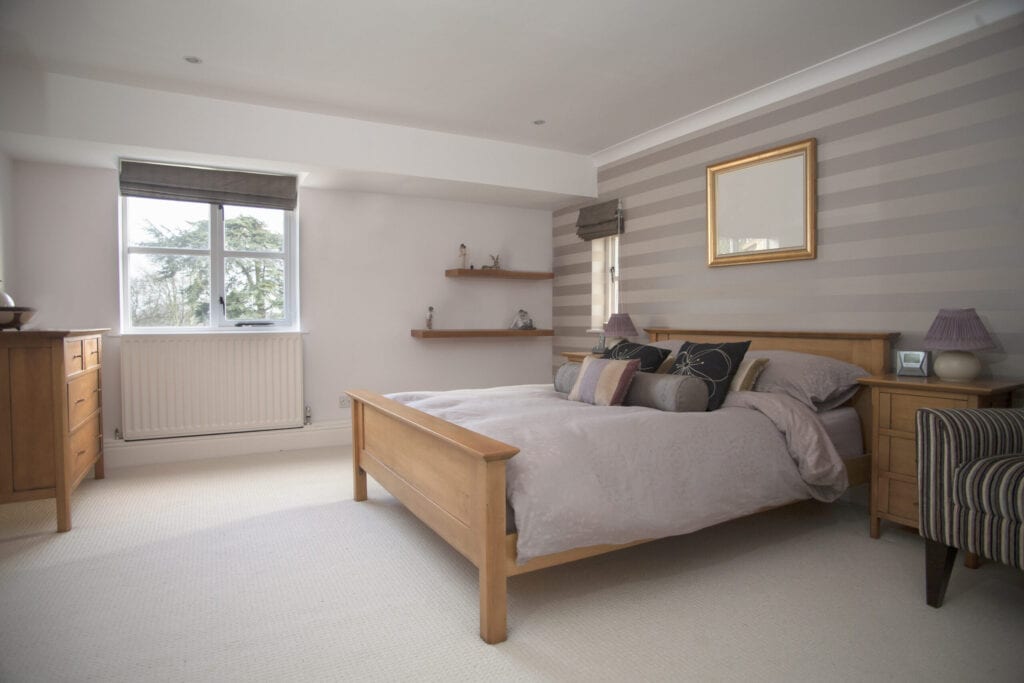 An accent wall is one boy's room idea that can make the room look well designed without spending much money. Consider painting one wall a different color from the rest of the room to provide a pop of color. You can also purchase realistic brick wallpaper or other textures to make the room look like it's received a complete remodel.
3. Chic and moody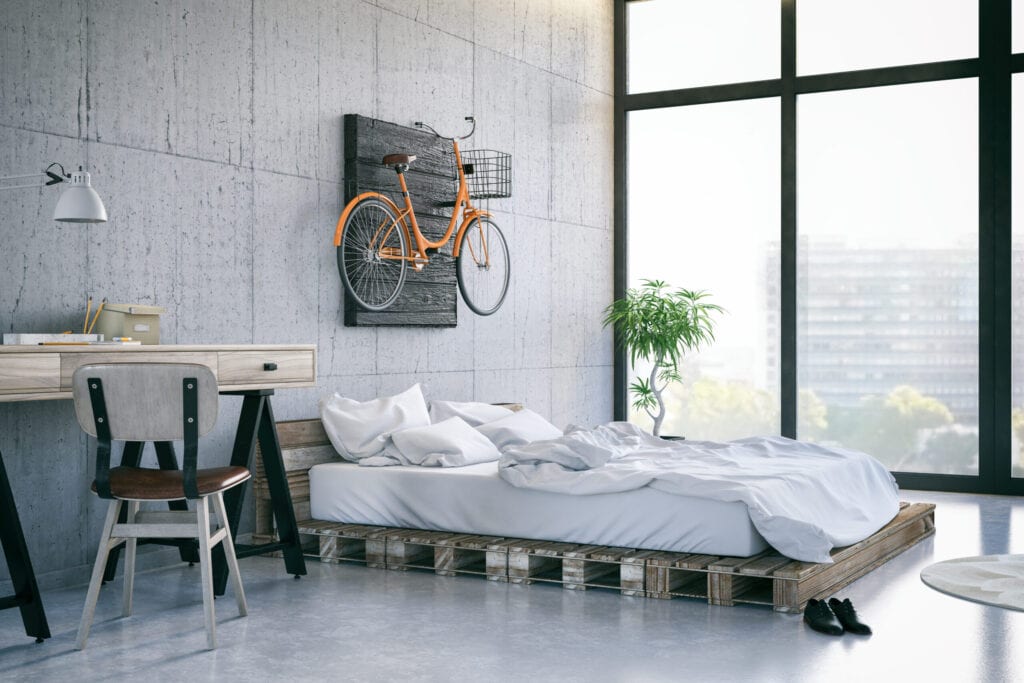 We can all agree that most teenage boys enjoy talking less and spending more time in their rooms. That's why a chic and moody design easily turns their room into a sanctuary while providing a simple aesthetic. To create this aesthetic, consider installing low lights and mood lighting combined with grey and other dark color schemes.
4. Travel inspired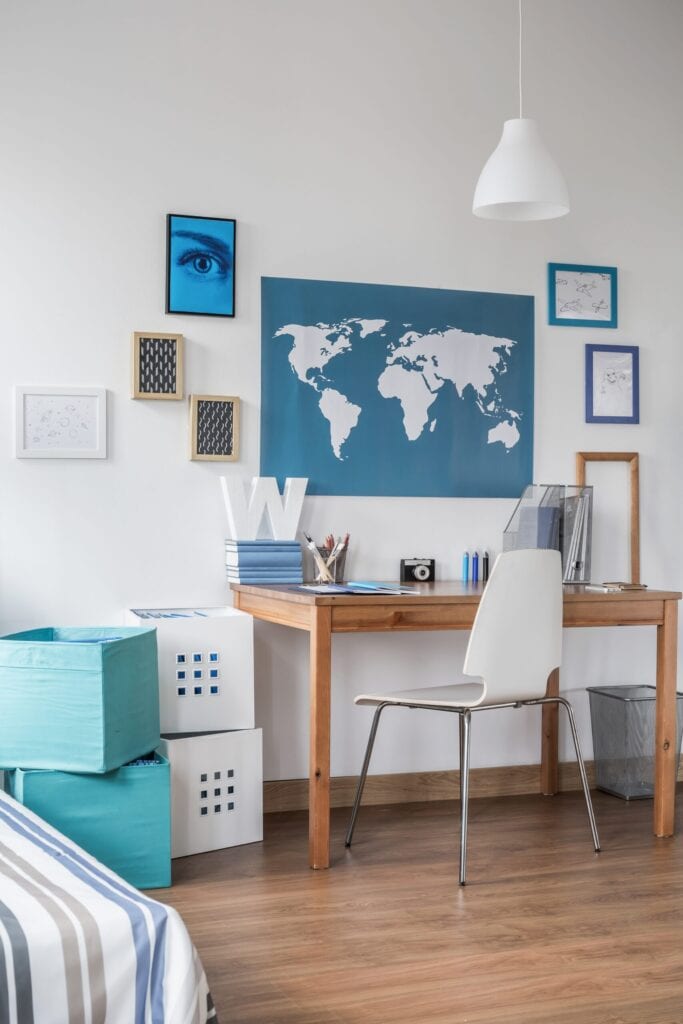 Starting from a young age, it doesn't hurt to encourage your son's sense of travel and adventure. Creating a travel-inspired bedroom may encourage your teen to see the world and create lifelong goals. To incorporate a sense of travel inspiration, design with boy's room decor like world maps and antique chests.
5. Gamer's paradise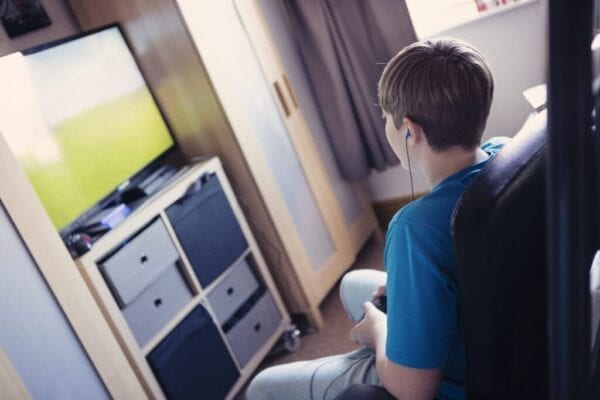 Gaming is easily one of the most popular hobbies for many teen boys. While you may wish your teen spent more time out of the bedroom, a gamer's paradise can help them relieve stress after school and enjoy their downtime. Consider installing a simple gaming console stand where they can store their consoles, games, and more to stay organized.
6. Cozy escape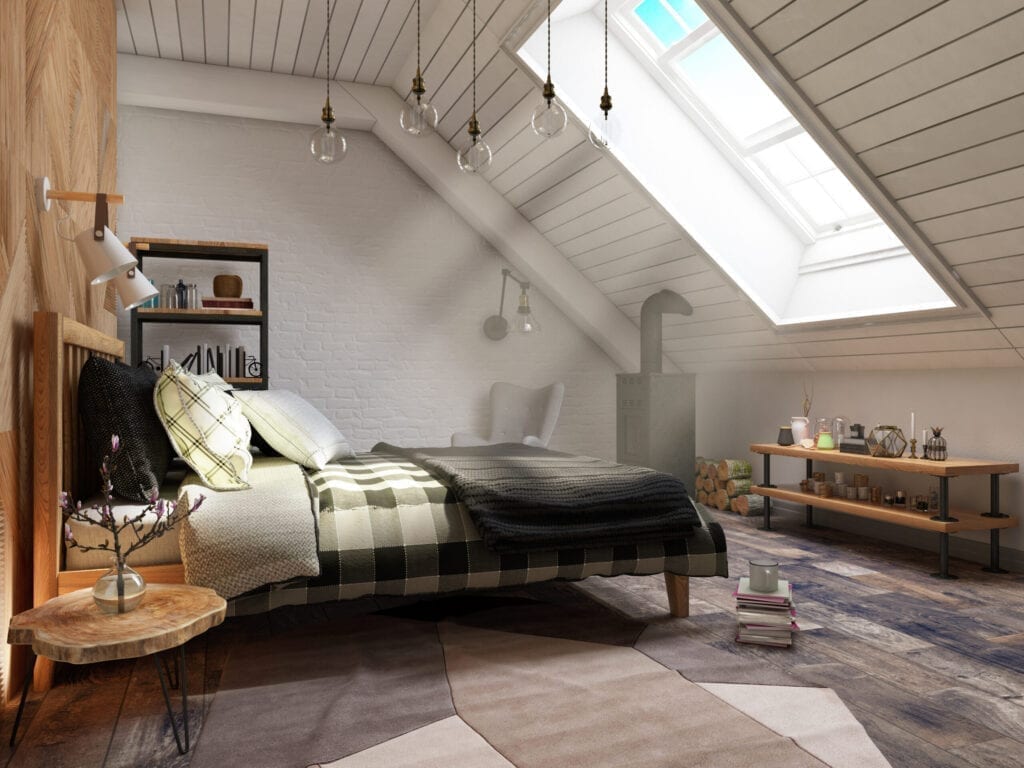 Especially if you live in a cold climate, your teen's bedroom is the best place for them to snuggle up and escape the cold. Designing a bedroom where they have multiple options to relax and stay warm can help them feel safe and comfortable. Consider different lounging options like Papasan chairs, bean bags, and weighted blankets.
7. Bedroom-turned-library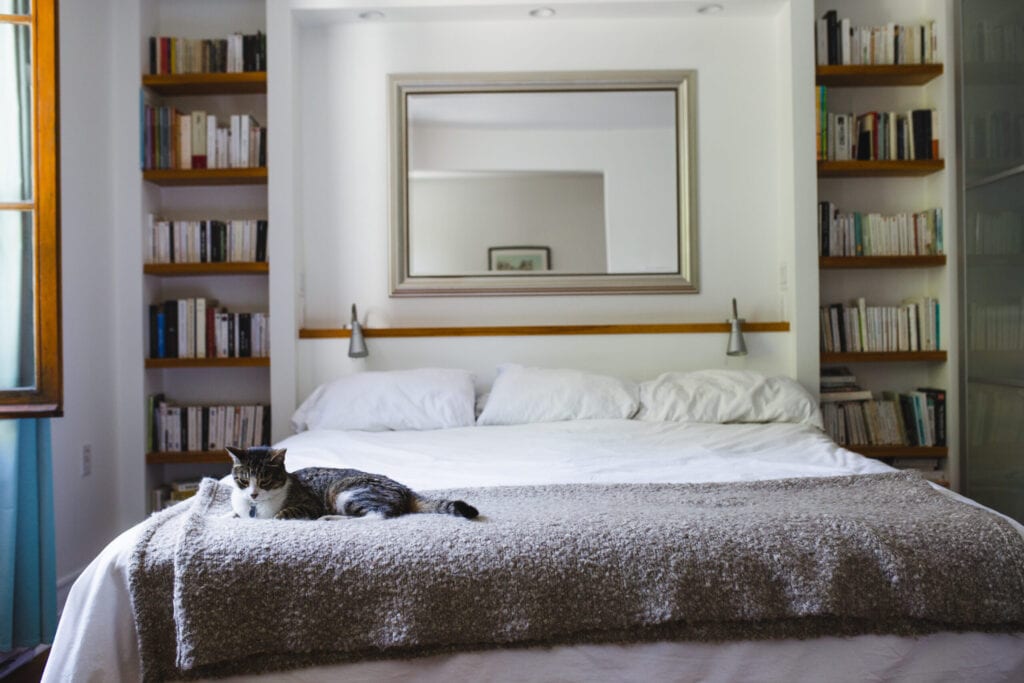 Every parent wants to encourage the reader inside every teen, which is why a book-themed room can be stylish and functional. Instead of the same boring bookshelf, you can install unique floating shelves or large cabinets throughout the room to store books for school and personal reading.
8. Space-maximizing sanctuary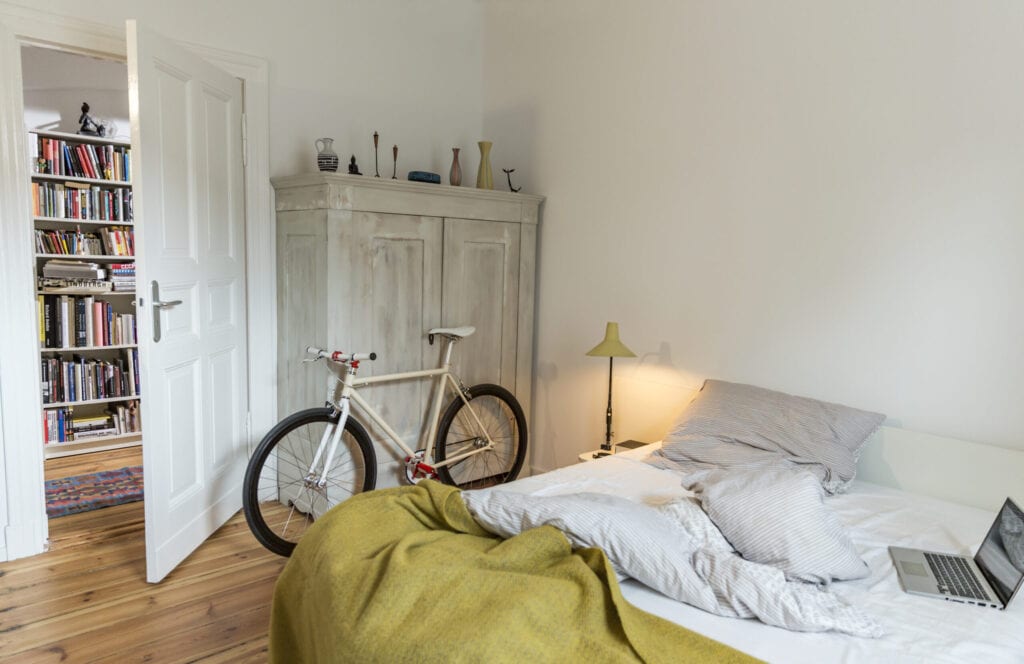 Especially for small bedrooms, maximizing space in your teen's room is essential. With more space, your son can make the most out of the room and have more room for activities, hobbies, and homework. These days, it's easy to find space-saving storage options that don't skimp on style, such as a storage bench or under-bed baskets.
9. Bedroom-turned-studio apartment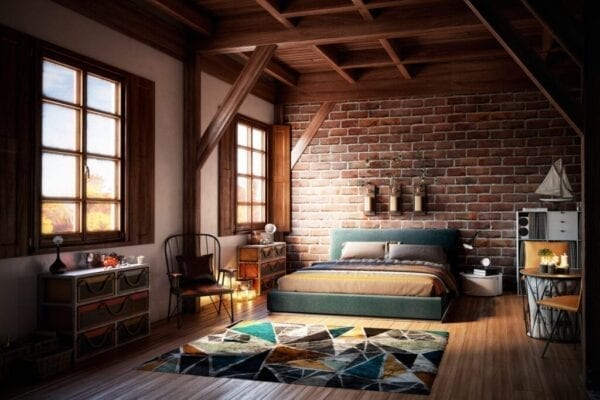 The secret to making most teens happy is treating them like adults in a respectful way. Through room design, you can make your teen feel like the adult you're growing up to be. Consider investing in small-scale furniture to create a small living space within their bedroom. You can incorporate a more homey feel through throw pillows, area rugs, and more.
10. Neutral shared room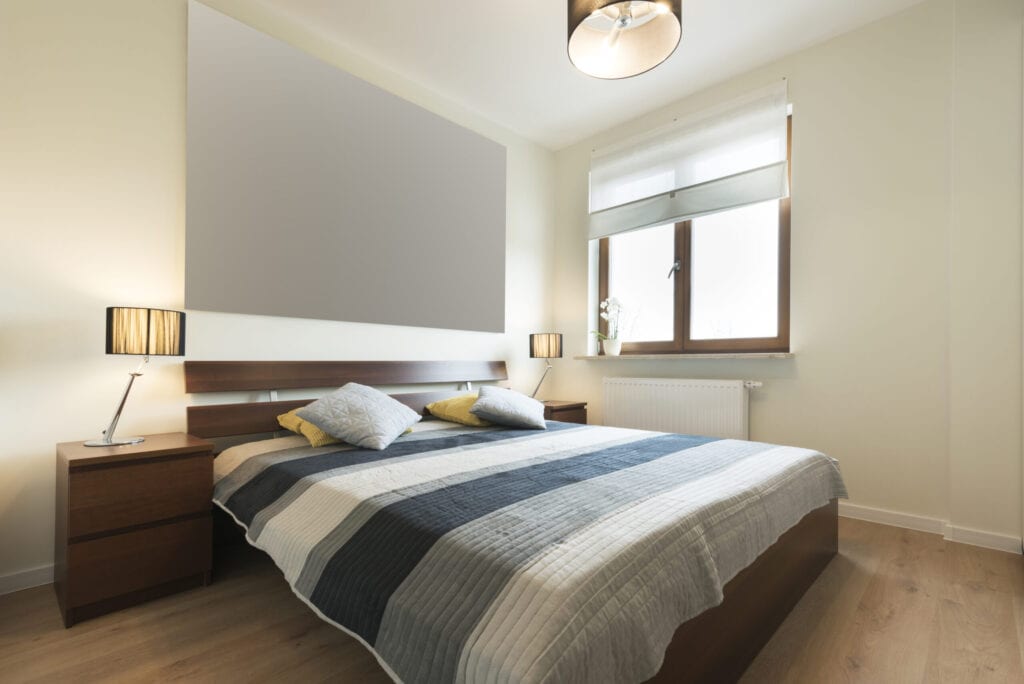 If you have two teenage boys who share a room, it's important to let both their styles thrive. That's why a neutral theme is best that includes simple patterns and colors. You can let your teen boys personalize the room by putting put their own posters or photo collages.
11. Sophisticated and timeless teen bedroom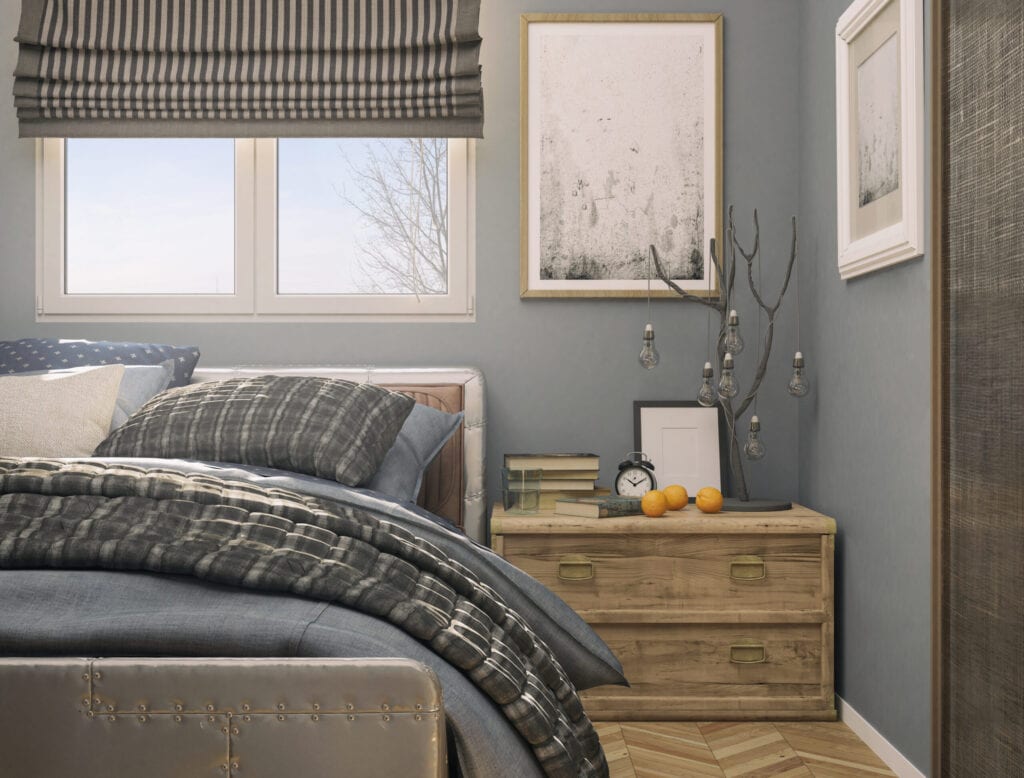 Some teens' styles are closer to college students or young adults, and there's nothing wrong with letting that style thrive. Designing a simple, classic bedroom will make the room easier to redecorate as they grow older and possibly return for visits once they're older. To create a classic design, consider a soft knit comforter accented by modern furniture and artwork.
12. Artist's chalk wall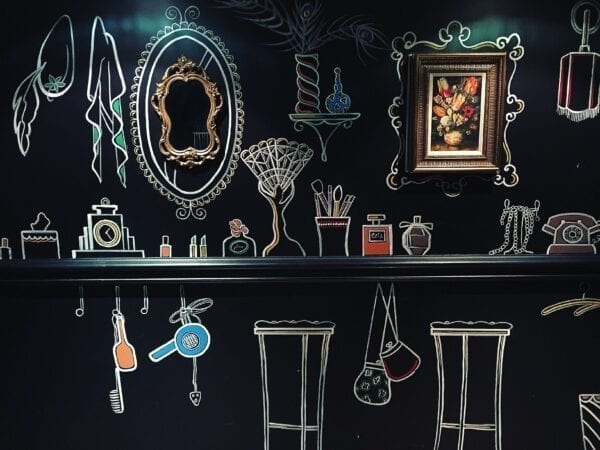 If you have a young artist in the house, consider that their bedroom is essentially a studio. While inside, they'll need plenty of room to draw or paint. One great, budget-friendly idea is painting a chalkboard wall so they can sketch on the fly and have plenty of space for creativity. Chalk paint is budget-friendly, easy to use, and doesn't create a big mess.
13. Poster- and art-focused bedroom
One of the easiest ways to get your teen involved in his bedroom design is to ask him what art he enjoys. Designing a bedroom that showcases that art is a great way to showcase what they enjoy while making the room more homey and cozy. You can purchase prints related to everything from movies, music, hobbies, and more. Make sure to buy matching frames for a sleeker look that will also preserve the print or poster as well!
14. Subtle sports theme
Once your teen starts to age, it isn't cool anymore to sleep in a racecar bed. Yet, being a sports fan is something that will likely stick with them for years to come. Create an elevated version of a sports room that includes themed colors and team pendants to help solidify their fandom.
15. Worker's nook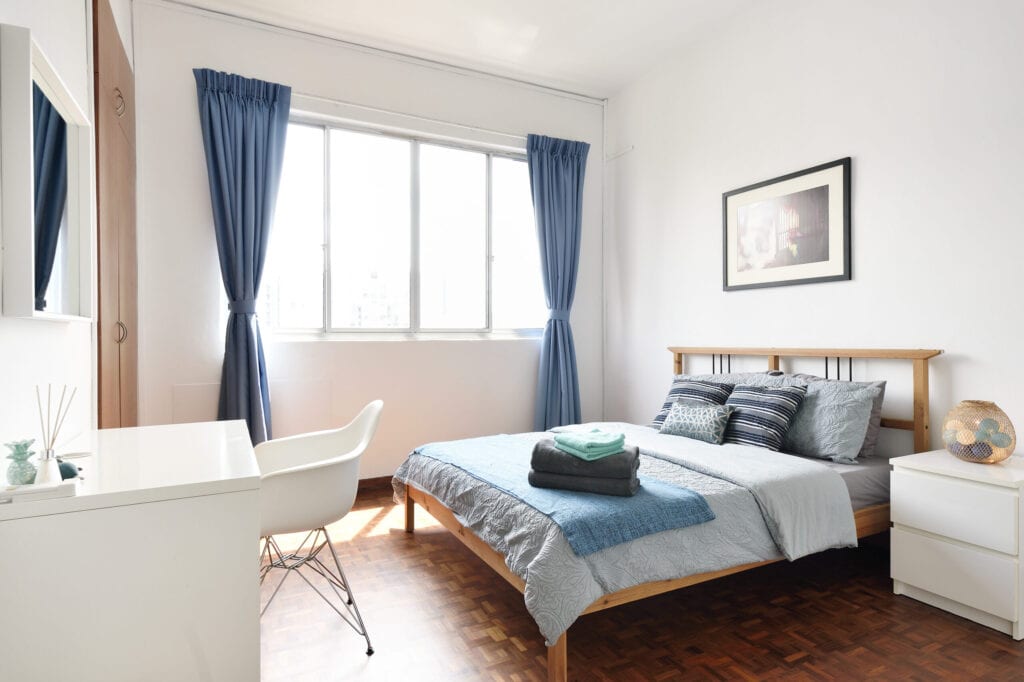 Creating a quiet space for homework and thinking is important for all teens. Within your son's bedroom, a worker's nook is great for making sure they have privacy and enough room for concentration. Designing a room for productivity is as simple as including items like bulletin boards and enough desk space where they can organize their thoughts.
16. Style-forward teen room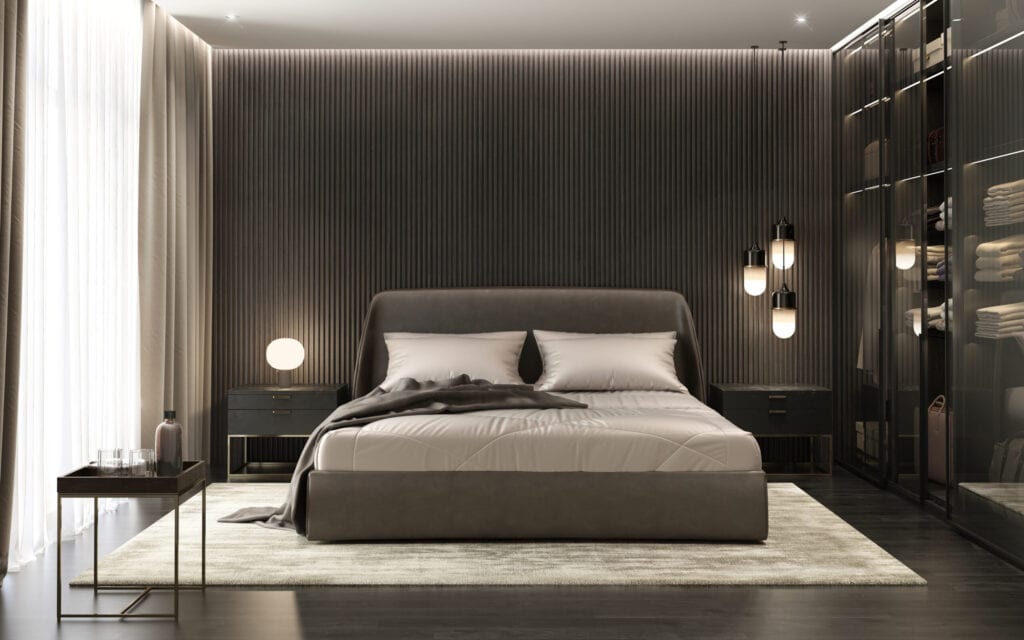 Some teens gravitate toward fashion and style at an early age, and this lends itself to a beautiful bedroom aesthetic. Simple items like clothing racks and full-length mirrors encourage style and fashion while creating a unique bedroom design.
17. Skate and surf theme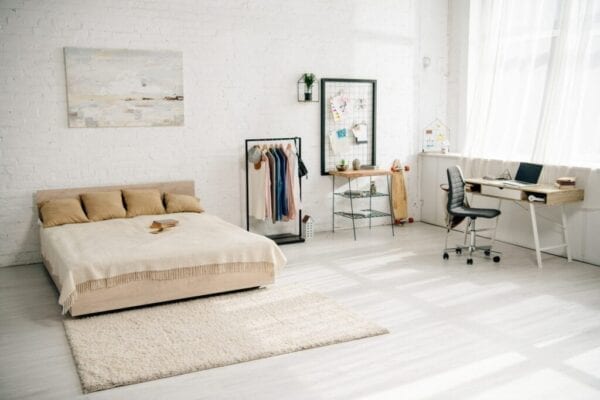 If your teen is into skating or surfing, these hobbies lend themselves nicely to a fun, California-themed bedroom design. Old skateboard decks make for unique shelves while showcasing what they love to do. If you aren't too keen on DIY projects, you can even purchase a skateboard rack that's easy to install and lets them store their skateboards while incorporating them into a bedroom design.