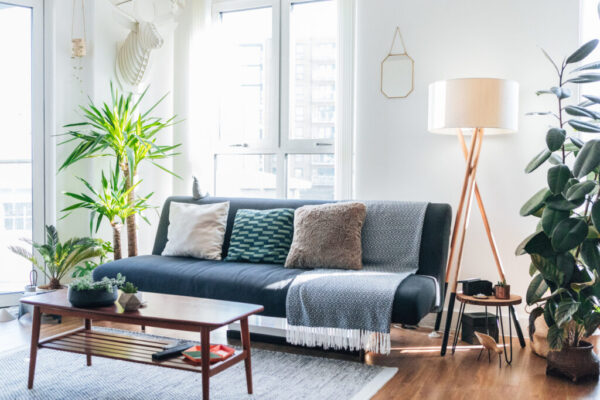 Decorating a new home is so much fun, but it can also be stressful if you don't have a plan. But once you have some decoration ideas, it's pretty easy from there! Set yourself a to-do list for home decorating that will keep you on track and on budget during the project, and you should hopefully see how easy it all is to do. This is also when you can gather all those home decorating ideas you've been bookmarking online for ages and make them a reality in your home! Find out just how to do it when you keep reading.
Where to start when home decorating
When you're starting your home decorating project, it might be easier to come up with a to-do list to guide you through it. Here are some steps we recommend you try.
Step 1: Gather your home decoration inspiration.
The ways to do this part are practically endless. Search Pinterest, grab magazines, peruse the internet, etc. Maybe your inspiration comes from your favorite TV show. Whatever it is, start bookmarking, cutting, recording, or whatever it takes to keep all your inspiration in one place. Even if you don't think you have a theme yet, once you've started to pick out colors or textures or styles you like, the theme will come together. If you're doing an entire home, get yourself a binder or sturdy folder that you can keep organized as you find new inspiration.
Step 2: Make your list of must-haves.
Once you've settled on general inspiration for your space, pick out a few things that you absolutely have to have. They don't have to be specific items, but if there's a style of couch your living room needs or a color of throw rug you want in your bedroom, write those down as the must-haves. These will provide a basis for you to work around and will keep you on track while you're picking out other pieces.
If there is a specific item you think you need to have, you can include that here too. But at this point you haven't yet set a budget, so we'd recommend not getting too caught up on specific pieces. But it's your home and your project, so you do you!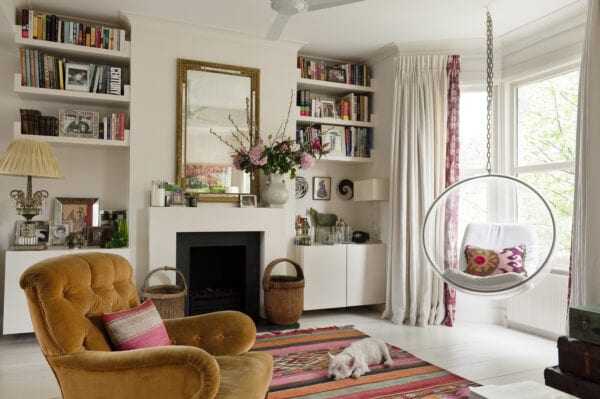 Step 3: Go through what you already have.
You have your inspiration, you have your must-haves, now consider what you already own. Maybe you have some pieces in one room that will work better in a different room with this home decorating revamp. Maybe the new style of the living room is the perfect setting for a lamp you've always had in your bedroom. Strategically consider all the decor currently in your space and be very discerning about where it goes.
This is also the time to tap into your DIY brain. Can you reupholster a chair to make it suit better? Can you add a new lampshade to salvage a lamp you think you hate? Before you trash a piece or commit to buying something new, see if there's a budget-friendly way to use what you already have.
Step 4: Come up with a budget.
Now it's budgeting time. We like to let the inspiration guide the project rather than the money, because a budget tends to be limiting. But once you have your inspiration, you can set your budget around it. And don't think that if you have a small budget, you can't achieve a massive overhaul of your space. You can! Your budget will keep you on track of what you can truly afford to spend, but if you're working with less money than you'd like, you'll just be shopping at more budget-friendly stores or even thrifting. And thrifting for vintage pieces might give you some absolutely gorgeous finds you didn't expect!
When considering your budget, it's important to give yourself a maximum you want to spend but also aim to go under it. You don't want to overspend and stress yourself out, so aiming to spend less than you can manage isn't a bad idea. This is now when you can start plugging your must-haves into the budget to see what you should spend where. Your must-haves could end up taking a chunk of your budget, and you need to know that before you plan for the rest of the decor.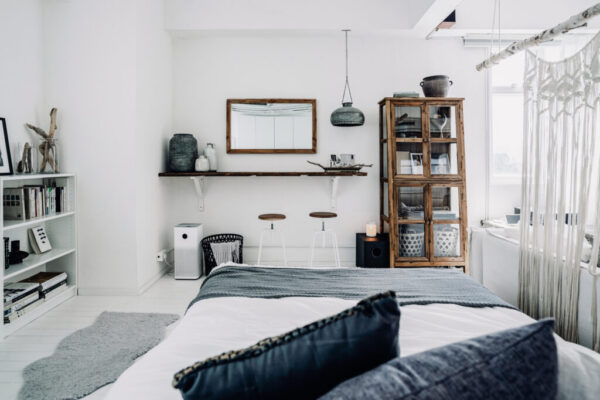 Step 5: Do a first round of shopping.
We like to do home decorating projects in phases. With your budget in hand, you should first find your must-have pieces. Because these are the things you consider most important, you should buy these when you have the money for them. But remember: This budget has to cover the whole project, so don't spend everything on the must-haves!
Step 6: Reevaluate the plan.
Once you have the must-have items home and in place, this is when you can take stock again of your space. This is also a great time to work on your DIY projects if you haven't yet. Get all the new pieces in place and look at your budget again before you look for more decor. We like to reevaluate here because maybe your ideas have changed. It's possible to change your mind about things once you've started the decorating process, and it's easier to pivot decorating in the middle of the project rather than after you've bought everything.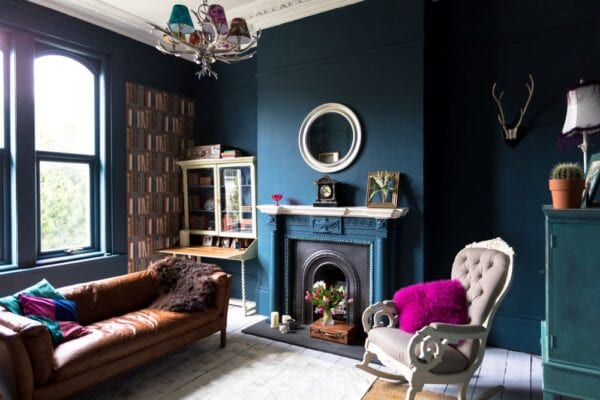 Step 7: Shop again.
Okay, you have the must-haves, you've done the DIYs, and you have a shopping list for the additional pieces. It's a good idea to put your shopping list in somewhat of an order of priority, in case you get to the end of your budget before you've purchased everything. By planning ahead and shopping in order, you'll ensure you get the necessities first. You can always add more decor pieces down the line when your budget opens up again.
Step 8: Bring it all together.
Once you've picked out and purchased everything and DIY'd to your heart's content, you can start bringing it all together in your home. It's so exciting watching your home decorating ideas come to life, and the beauty of it being yours is that you can change it whenever you want! Enjoy the decor you have now and in a few years, go through these eight easy steps and do something completely new!
Factors to consider when decorating your home
Budget: Make it and stick to it
Time: Consider how much you want to get done and how quickly
DIY: DIYing some projects can be fun but if it's not for you, then it's not for you
Sustainability: If this is important to you, then DIY and upcycling will be the way to go, as will thrifting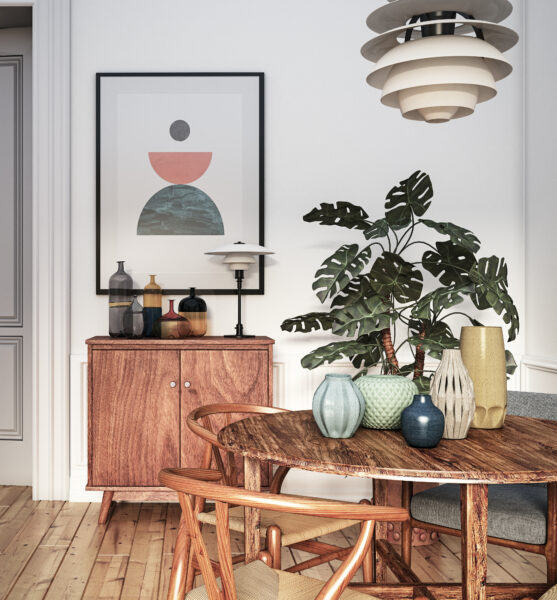 The bottom line
If you make yourself a to-do list before starting a home decorating project, you can do it all with ease. Find your inspiration, set up a plan, and shop. It's really that easy and it doesn't take a huge budget to give yourself a beautiful home.
Frequently asked questions
Q:
How can I make my house beautiful with a low budget?
A:
You don't have to have a ton of money to redecorate. Shop at budget-friendly stores like Target and Walmart or even vintage shops and thrift stores. All of these places will give you beautiful decor options at an affordable price.
Q:
What is trending in home decor 2020?
A:
Bold colors are in for 2020, as well as sustainability. You can't go wrong if you go thrifting! Plants are also very trendy this year, so use your green thumb to add some greenery to your space.
Q:
How do I know my decorating style?
A:
Spend some time looking through places like Pinterest or home decor magazines. When furniture pieces or artwork or designs jump out at you, bookmark them or set them aside. You'll eventually see a pattern, and that's your style.
Q:
What is the easiest way to decorate a house?
A:
If you're not looking to do an entire home decorating project, simply painting the walls can change a space entirely. Change up the throw pillows on your couch and bed and you've instantly changed your home.
Q:
Do it yourself home decorating ideas on a budget?
A:
The DIY options for home decorating are endless, and Pinterest is a great resource for those. IKEA furniture is also really easy to transform into something that looks like it cost hundreds when it cost a fraction of that.